Main information:
Information for visitors
Current information / Coronavirus
For a visit to our sights, the 3G rule applies if the 7-day incidence determined by the competent district administration authority is above 35, i.e. all visitors must either be
vaccinated against Covid-19
(with a vaccine authorised in the EU),

recovered from Covid-19 or

tested negative.
Proof of a negative PCR test (maximum 48 hours old) or rapid antigen tests / self-tests under supervision (maximum 24 hours old) must be BROUGHT ALONG.
No tests will be offered or proof issued on site!
Children up to their sixth birthday, pupils who are subject to regular testing as part of their school attendance and children not yet enrolled in school are exempt from compulsory testing.
You will need to bring appropriate proof (written or electronic).
Here you will find further information and FAQ.
---
Please note that the viewing platform at the State Castle Museum is currently not accessible.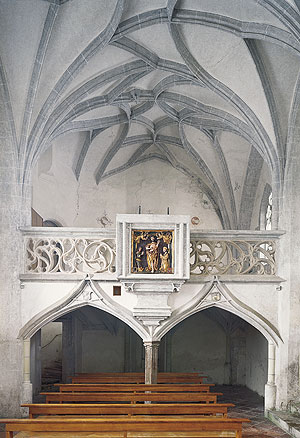 Opening hours
State Castle Museum in the main castle
(with State Gallery)
April-4 October: daily 9 am-6 pm
5 October-March: daily 10 am-4 pm
Public holidays: The museum is closed only on 1 January, Shrove Tuesday and 24 / 25 / 31 December.
The castle grounds are accessible to visitors at all times (exception: special events).
---
Guided tours
In the State Castle Museum there are no regular guided tours; visitors can go around on their own.